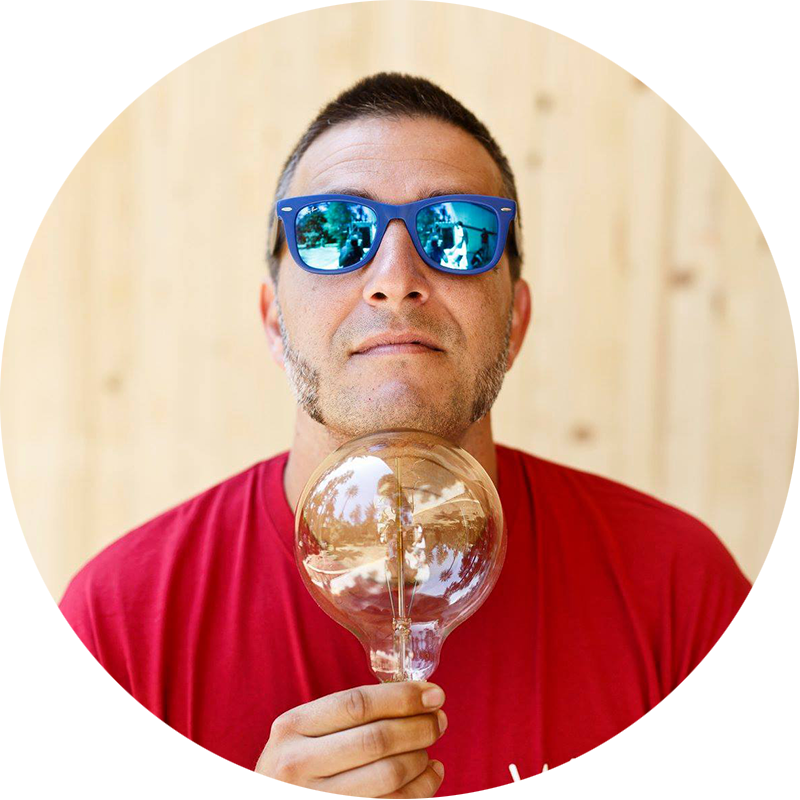 Samuele Stirano
Born in 1977, Piedmontese DOC, Event Production Manager and Lighting Designer. In 2002 he began working in the world of live shows following the Italian tours of Francesco Guccini, Paolo Conte, Vinicio Capossela, Sergio Cammariere, Baustelle and Sud-Sound System as Lighting Technician. In 2010, after two years of theater experience, he worked as Lighting Technician and Backliner for the great live events of Milano Music Service, such as MTV Galicia in Santiago de Compostela, MTV La Pepa in Cadiz, MTV Coca Cola Live in Naples, Winter Moods in Malta, MTV Winter in Valencia, Milan Loves Fashion and Ice Christmas Gala in Milan, MTV Days and Esperienza Italia 150th in Turin, Motor Show in Bologna, Tenco Prize in Sanremo and Motor Show in Paris, Brussels and Geneva.

In the television field, he works as Lighting Designer and Lighting Technician for RTL 102.5 with live TV shows connected from Reggio Calabria in the summers of 2009 and 2010.
In 2011 he began his activity as Event Production Manager working for the most important festivals and live events in Piedmont such as Collisioni Festival, of which he is production manager for three years, Mirabilia Festival, International Taste Exhibition of Turin and International White Truffle Fair d'Alba. In 2013 he began the artistic association with the comedian Giuseppe Giacobazzi, of whom he is Lighting Designer in the winter and summer theater tours of the shows "Un po 'di me", "Del mio meglio" and "Confessioni di estate". In May 2016 he followed Niccolò Fabi's tour "A sum of small things" and is currently engaged in "The 12th Room Tour" with Ezio Bosso as Lighting Designer and Lighting Technician.