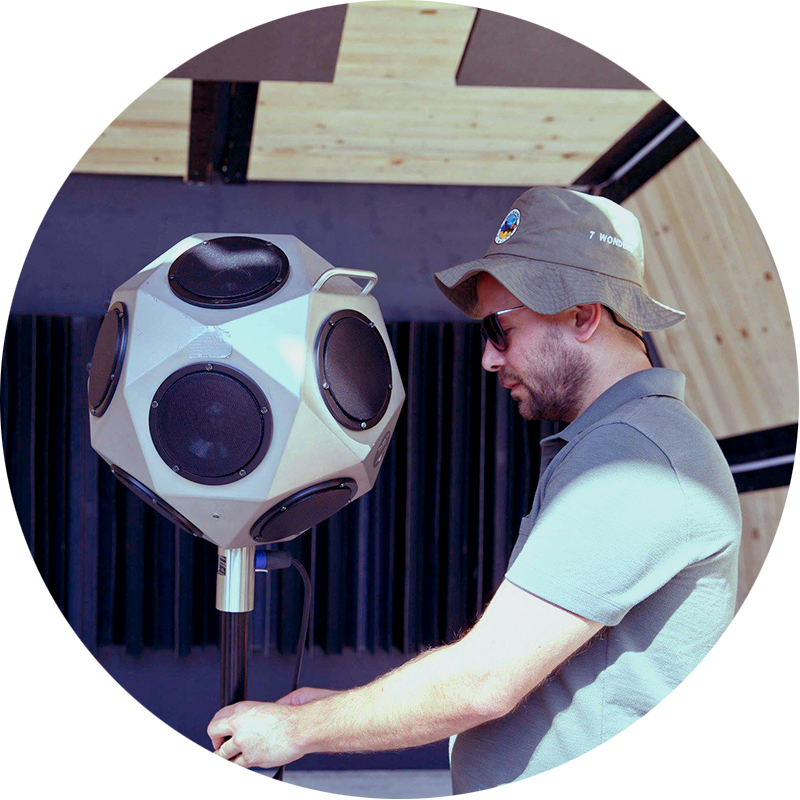 Serafino Di Rosario
SERAFINO DI ROSARIO is senior acoustic consultant and performing arts specialist for LINK ACOUSTIQUE
LINK ACOUSTIQUE is a consultancy based in Lyon (FR) specialized in Architectural and Building Acoustics with focus on large developments and performing arts.
I have been working as an acoustic engineer since 2003 and I have been a consultant for BDP, Buro Happold Engineers in London, for the Council of Milan and a consultant researcher for the Politechnic University of Milan.
My expertise includes acoustic design for different types of developments including performing arts, museums, broadcast and recording environments, residential, transportation hubs and worship places.
Thanks to my work for the acoustic laboratory of the University of Milan and for the acoustics group of BDP and Buro Happold engineers, I have developed a very good knowledge in room acoustics, architectural acoustics, mechanical services noise control and environmental noise analysis and assessment.
I am very proficient in on-site measurements for all the aspects described above.
My skills also include a good knowledge in Sound Engineering and Musical Acoustics leading to the development of custom made software for auralization, 3D audio reproduction, Ambisonic system calibration, impulse response measurements and acoustic reflectors shape optimization.
Serafino
PROFESSIONAL MEMBERSHIPS
Oct 2010 – present: CEng (in membership of the IOA) reg. n.583664.
Nov 2007 -present: MIOA (Institute of Acoustics) member n. 44005.
Nov 2007 -present: AES (Audio Engineering Society) member n. 74316.
April 2007: I qualified as a certified Acoustician in Italy (Decreto Regionale n.64 del 28/03/2007).
July 2003: I qualified as a certified chartered engineer in Italy (Membership number 4514).
AWARDS
Peter Lord Award 2015, Institute of Acoustics (IOA);
ReS – Resonant String Shell;
Role: ReS Team, Acoustic design