VILLA PENNISI IN MUSICA IS
An International Summer School where every aspect in connection with the training of live performing professionals is confronted.
The meeting of Music and Architecture.
A Festival where everything is SOUND.
Every aspect of a live event production (focusing on open-air classical music concerts) is studied: from the building of the stage and the artist's lighting, to the best possible propagation of sound produced on stage, and the preparation of the performing artists.
All this is possible thanks to the courses and workshops that take place at Villa Pennisi, a multifunctional location that hosts architecture, acoustics and lighting design lessons as well as postgraduate courses for advanced musical studies. Together, teachers and students focus on the solutions to the different problems presented in each field: planning, construction, design, lighting,musical acoustics, breathing techniques and relaxation, musical and artistic preparation. On stage they face the final step together, the concert, overcoming in this way the traditional student/ teacher barrier, sharing each step of the creative process, from its gestation in the classroom to the final concerts. This type of training, far from being completed with the attainment of a certificate of participation and frequency, tests the final results with the construction of the object of study.
Francesco Pennisi (1934-2000) the composer, writer, graphic artist, painter, founder of Nuova Consonanza, was not only born in Acireale, but also lived and grew up in the Villa. Inspired by his work and creative spirit, Vila Pennisi in Musica continuously increasing the number of events and the presence of world-class performers, enriching in this way the cultural and touristic offering of Acireale.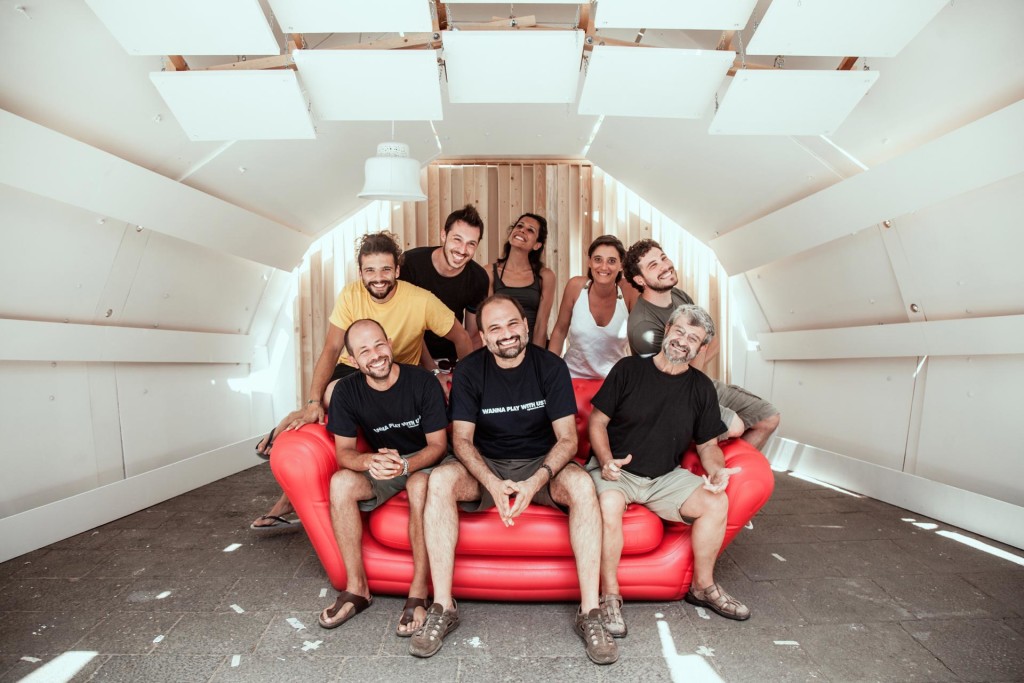 David Romano  Artistic Director
Sergio Pone  Arch Lab Coordinator – DiARC Università Federico II Napoli
Serafino Di Rosario  BDP
Sofia Colabella, Daniele Lancia, Bianca Parenti  Gridshell.it
Davide Ercolano Baugrafik.it
With us in the past edition:
Filippo Cannata, Enrico Baleri, Guglielmo Ferro, Bernardino D'Amico, Andrea Fiore, Gabriella Lucci, Gabriele Mirra, Eduardo Pignatelli.
HONORARY COMMITTEE
Antonio Pappano  Direttore Musicale Accademia Nazionale di Santa Cecilia
Michele dall'Ongaro Sovrintendente Accademia Nazionale di Santa Cecilia
Agata Pennisi
Francesco Pennisi
Bruno Cagli
Madame Gabriella Bassatne
Enrico Baleri
ARCH LAB  SCIENTIFIC COMMITTEE
Sergio Pone DIARC, Università di Napoli Federico II
Serafino Di Rosario BDP, Londra
Guido Callegari DAD, Politecnico di Torino
Andrea Campioli BEST, Politecnico di Milano
Angelo Di Chio Dipartimento di Ingegneria Civile dell'Energia, dell'Ambiente e dei Materiali, Università Medierranea di Reggio Calabria
Giuseppe Fallacara DICAR, Politecnico di Bari
Vittorio Fiore SDS di Architettura, Università di Siracusa
Livio Mazzarella, Politecnico di Milano
Massimo Perriccioli DIARC, Università di Napoli Federico II
Valeria Tatano  DCP, Università IUAV di Venezia
Board&Staff
Associazione MAR Musica Arte Ricerca
David Romano  President MAR