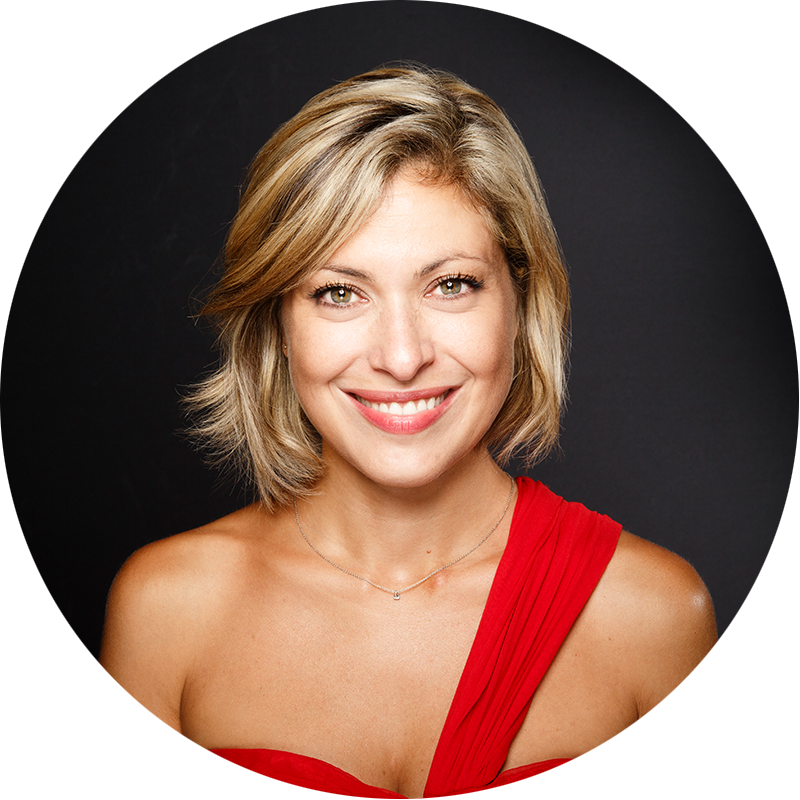 Marlène Prodigo
is Assistant Concertmaster in the Accademia Nazionale di Santa Cecilia Orchestra.
She graduated with highest marks at the age of 17 at the Conservatory "Alfredo Casella" in L'Aquila. Afterwards, she graduated with highest marks and honors at the Musikhochschule in Lugano (Switzerland), both second grade and soloist diploma, with Maestro Carlo Chiarappa, of whom she has been lately Professor Assistant. In Lugano she also graduated in Music Pedagogy.
As soloist she performed: Beethoven's Violin Concerto op. 61 with Maestro Lu Jia and the Orchestra of Conservatorio della Svizzera Italiana;Chausson's Poème with the Radio Orchestra of Svizzera Italiana; Lou Harrison's Concert for violin and five Percussions for the Radio of Svizzera Italiana, conducted by Maestro Giorgio Bernasconi.
She has collaborated with several chamber music ensembles, such as Ensemble di Musica Contemporanea of the Musikhochschule in Lugano, the Orchestra Swiss Consort in Ginevra, the Ensemble Barocco Ad Fontes in Zurich. She also performed for the Nuova Consonanza Festival in Rome. She has been working for several orchestras and opera houses: the Accademia Nazionale di Santa Cecilia Youth Orchestra, the Orchestra Regionale Toscana, the Accademia Nazionale di Santa Cecilia Orchestra, the Teatro alla Scala Orchestra, the Filarmonica della Scala Orchestra and the Haydn Orchestra in Bozen. Thanks to this wide orchestral activity, she got the chance to collaborate with the most famous conductors, such as Barenboim, Chailly, Dudamel, Gatti, Gergiev, Harding, Maazel, Masur, Pappano, Pretre, Temirkanov and Zacharias. Marlène plays a french violin made by Nicolas Chappuy, Paris 1777